PRASKLO since 2014
Prasklo is an up-cycling brand of art vases and objects created by Prague artists Petra Svejdarova and Klara Vaculikova from glass waste and concrete. Despite Prasklo has been collecting many positive responses from curators internationally, it is not a commercial project. Petra is creating in her Prague studio all by her hands. Klara contributes with conceptual visions, project creations and brand management. Prasklo sticks to artistic production of individual objects, not aiming for designing industrially produced goods. All vases and objects are results of fascination by the structure of glass which beauty can never be demeaned by disposing it; and its planting into a concrete pedestal. First vases date back to 2014, the brand as such was born 2016 when participating at the Czech Design Week with great positive feedback.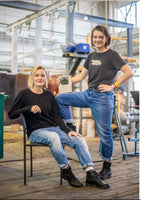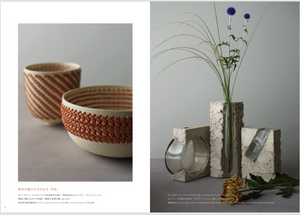 Prasklo in Tokyo, Japan
An amazing honor for Prasklo being launched in the Tokyo eminent design store Living Motif, presented now in the September issue catalog. An exciting cooperation for us. If you are in Tokyo, come visit.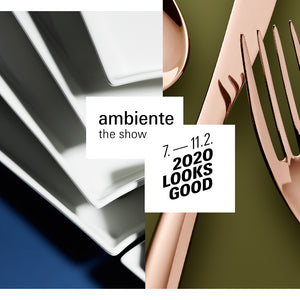 Ambiente International Design Fair
Prasklo was delighted to be invited for one of the biggest international design fairs - the Ambiente 2020, in the section Talents. The feedback was absolutely motivating and Prasklo found many new fans.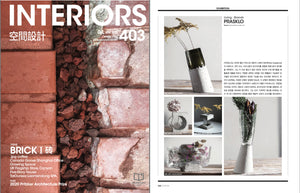 Interiors Korea Magazine
We were very excited to have our page in this prestigious magazine dedicated to interior design Interiors, the April issue.
Shop the art vases online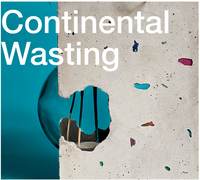 Continental Wasting Project
In March 2022, we set on the journey following rivers from European inland as they carry plastic waste to the ocean. We travelled along the coast witnessing plastic waste cumulated on the beaches and surrounding nature.
We used polluted sand to prepare the concrete - containing plastic waste elements -  We mixed the sand with local cement and in our improvised outdoor work station. Following our traditional recipe with some new spices, we have made special collection that carries the testimony of changing environment and one of challenges this generation struggles with. We named it Continental Wasting.
The collection was introduced on 1st September 2022 in Manes Gallery, Prague, within the Czech Design Week.
Learn More
The objects celebrate the raw charm of genuine materials and human touch - and a wonderful and striking contrast with machine perfection.

Ambiente Frankfurt Design Fair
The contrast of brutal concrete and fragile glass has been a well established combination in architecture or design. The Czech brand Prasklo under which the designer Petra Svejdarova creates her exceptional solitaire vases, is nonetheless, giving this combination slightly nostalgic and supremely original form.

Forbes